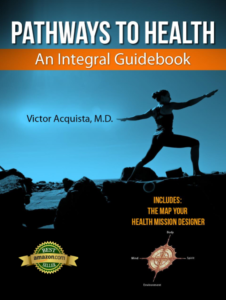 Self-care is the deepest form of self-      transformation… More details HERE
• Learn leading-edge Integral self-assessment tools
• Create an individualized map of your health
• Develop an effective action plan to achieve new levels of health and well-being
"A step-by-step, no-nonsense guide to a more balanced, fulfilling life. Dr. Acquista is a gentle authority. . . . Let him guide you to the higher health you are seeking."—New York Times best-selling author Larry Dossey, MD
Beyond conventional medicine, beyond alternative, complementary and integrative, Dr. Victor Acquista leads you to a new place—Integral. Here you will see your health in an expanded way, a truly holistic combination of mind, body, and spirit in dynamic equilibrium with the world around you.
Explore the complex interplay of your body, your psyche, and your spirit, and begin to understand why you feel the way you do and what you need to do to start feeling better. Dr. Acquista explains some of the shortcomings in current approaches to medical care and why the presence or absence of disease is an inadequate measure of health.
In addition to your physical health, Pathways to Health will help you explore key areas of your life such as relationships, forgiveness, addictions, and stress management. Blending research in neuroscience with psychology, social sciences, and spirituality, he builds on American philosopher Ken Wilber's Integral Theory and leads you to a radically different understanding and appreciation of your health.
Includes easy-to-follow guided exercises take you along an inner journey of self-exploration. Empowered by your new insights about health, you will be able to develop your own map to improving your health.
Reader Comments/Reviews:
This is an incredibly insightful resource of deeper self-discovery and balance. Every person looking to take a 360 approach to improving the understanding of their complete well-being should start with this book. Dr. Victor Acquista is part of an elite few that emphasize integral health that not only factors in one's physical, emotional, and psychological states but also focuses in on the influence of one's environmental and spiritual status' as equally important factors leading to overall balance or imbalance.Dr. Acquista leads the reader through an easy to follow and enlightening step-by-step course of self-reflection providing examples and thought provoking questions that help the reader pursue and understand a more integral pathway to 'balanced' health and well-being. Excellent resource and book!
Very well written and interesting book with a very holistic approach to health and wellness. Dr. Acquista provides exercises in this book to give a deeper perspective to health and to yourself. It is one of the best self-help books I have read. It is a must read for anyone looking to improve their health and develop a comprehensive insight to yourself and how your beliefs, attitudes and actions effect your health and wellness.
All 21 Five-Star Amazon reviews HERE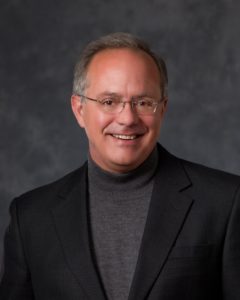 More info about Dr. Acquista's health and spirituality offerings here