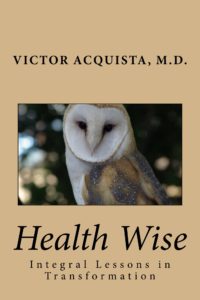 I am very excited to have published this new book incorporating some of my ideas about personal growth and transformation and their relationship between health and self-care.
Here is the back jacket description:
A unique compilation of holistically themed health explorations and philosophical essays intended to help readers develop new insights and facilitate transformation. A blend of philosophy, psychology, medicine, sociology, and spirituality by an integrally informed metaphysician.
Available in print and ebook formats on Amazon. Order here
Be all that you are…
With love,
Dr. Vic
Read the Albuquerque Journal review here